Preconceptions
Tinder, Bumble, online/app based dating in general.
It has always had some sort of stigmatism that creates polarising views on whether app-based dating is good or bad.
The use of them asks some interesting questions, and I have had some really insightful conversations with friends and even less well-acquainted people over the years. The truth is they have been around long enough now to give us, the people, some insight into the pros and cons.
From the outset, I probably erred on the side of caution. My instant reaction was 'this is for people who are just looking to hook-up'. I thought it sounded kind of dodgy, and be arsed having my face plastered all over it – Imagine if someone I knew saw me on it! Admittedly, this was a view I held from a few years ago.
Then naturally a few anecdotal stories began to circulate. "I know of such and such who met on tinder and now they are a happy couple." I tend to take stories like this with a huge pinch of salt. Odds are by sheer chance, some people will meet on a dating platform and hit it off. That is nothing special. It's heartwarming and even gives us singletons (nerd alert) a slither of hope.
Social Hacking
My thinking did begin to change a few years ago. While I was traveling around Europe, I met a guy – who has since become a good friend of mine –  who used tinder as a 'social hack' to meet people while he was traveling alone. I know this type of thing is not as radical now compared to when I first heard it 3 years ago, but it really did change my thinking as to how people approach things differently.
Now I love the idea, it's quite carefree, spontaneous and could even be a little fun. However, there was always something I thought a little strange about it. I understood my friends logic perfectly, but I could never quite understand the other person's logic.
Who just hangs around on dating platforms looking for friends? Rightly or wrongly, I don't know if I could be arsed taking a stranger out on a day trip around say Leeds on a Thursday. Maybe there is something I am missing but something does just not quite add up. I have friends already, people to meet up with and a million and one things to do. Anyway, I'm sure they had their reasons if I spoke to them individually.
The Daters
So moving on from the social hackers who want to be buddies with everybody, where does that leave us with what the platforms are actually used for, dating?
From personal experience, I have found it can be a little bit of a mess. What are the rules? And How should you behave? I can say you are literally going to see a little bit of everything – if spice is the variety of life, tinder is the spiciest shit you've tried.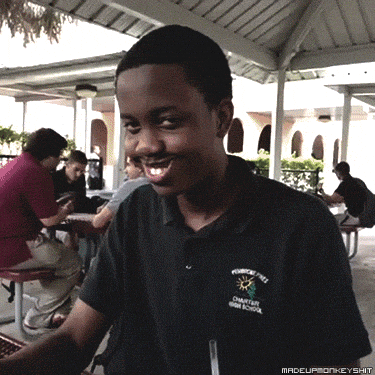 I've seen women profiles who have said: "I only swipe while I am on the toilet"… Cheers. On the other hand, I've seen some people give sick poetry quotes:
"You cannot stay on the summit forever; you have to come down again. So why bother in the first place? Just this: What is above knows what is below, but what is below does not know what is above. One climbs, one sees. One descends, one sees no longer, but one has seen. There is an art of conducting oneself in the lower regions by the memory of what one saw higher up. When one can no longer see, one can at least still know."
― René Daumal
So swings and roundabouts I guess.
And to be completely honest about it all. I've got friends who have used it for casual 'hook-ups' and that is what they got; others who have used it to look for more serious relationships, and that is what they got.
In both cases it's about persistence and volume, each went on numerous amounts of dates until they clicked with people who were looking for similar things.
Roses and Rose Bushes
Now, where do I sit on all of this? My general pattern is to have an account active for a week or two then say fuck this. Only to try it again after another 6 months. Like I said before I find it a bit of a mess. I find it quite difficult to be authentic in that environment. I spend far too much time over thinking it.
Then I read The little prince last week and it described a really nice analogy. It talks about the prince loving a single rose flower, who told him she was one of a kind in all of the universe. On his travels, he later meets a rose bush and is surprised how his flower is not unique.  After his discovery, he talks to a fox (I know this sounds mad but bear with me), who explains to the little prince that they can't be friends because the fox needs to be tamed.
This 'taming' that the fox is talking about is taking time getting to know someone and eventually loving them for who they are. The fox then describes how something is only tamed when you look with your heart, not your eyes. And how when you tame something you have a right to look after it. When the little prince goes back to the rose bush he is looking with his heart and understands that none of the roses are like his rose.
It's a beautiful story.
So I guess what I'm saying in my story is it feels like tinder is the bush, everyone is a rose, it forces us to look with our eyes (not our heart) and ultimately it leaves none of us wanting to be tamed.
Explains why I think it's a bit of a mess.